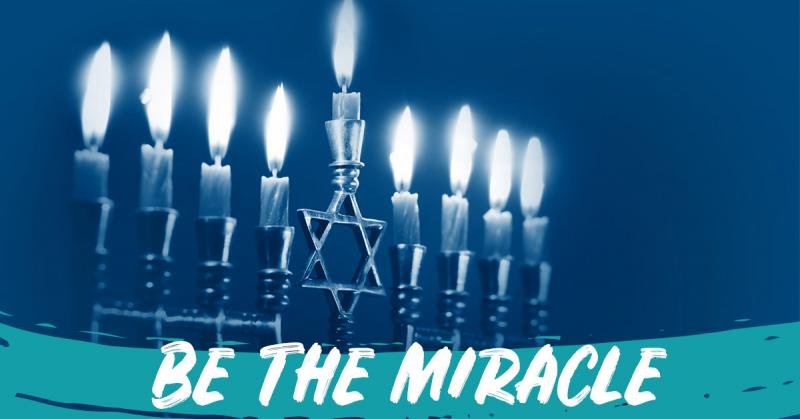 I'm writing to ask you to prayerfully consider a generous gift before 2020 comes to a close. I know it's been a difficult year, but by remaining faithful to the Lord I believe God will turn what the enemy meant for evil into a season of victory and harvest.
I also want to remind you about the special $47,500 Year-End Matching Challenge that will DOUBLE your gift — up to the $47,500 match amount.
This is your last chance to take advantage of the match!
It's a wonderful opportunity — your gift will go twice as far to help launch a new year of outreach ministry to Jewish people and their neighbors around the world.
With your support, we are still ministering to and through the Messianic congregations in Africa, and our staff and volunteers can't wait to be back in these communities meeting physical and spiritual needs through our Outreaches.
Together, we are the hands and the feet of our Messiah — through prayer, financial support and volunteering. All are vital to fulfilling our vision "to transform lives and see all Israel saved."
That's why I'm so thankful for your partnership and why I am confident coming to you right now, during our most critical fundraising season of the year.
Please send your gift by December 31 to take advantage of the Year-End Matching Challenge.
As we enter this season of miracles — the celebration of Chanukah and our Savior's birth — I'm asking you to partner with us so we can all be witnesses to more of our God's miraculous work.
This year Chanukah will be celebrated December 10-18.
It commemorates a miracle that took place during a dark time in Israel's history. The nation was in the clutches of Antiochus Epiphanes who forced the Jewish people to worship false gods and massacred thousands who refused. This ruler also took over the temple, desecrating it with idols and the sacrifice of pigs.
A brave band of Jewish survivors fought back and regained control of the temple, despite being greatly outnumbered.
That miracle was followed by the miracle of a single day's supply of oil burning for eight days (until more oil could be made and purified) when the temple was rededicated to God.
Chanukah celebrates this miracle of lights. It also reminds us, as Believers, of the role we can play — following in the footsteps of the Messiah, the light to the world!
So in this season of miracles, please pray and give to provide the opportunity for more miracles. And the Year-End Matching Challenge will double your gift — up to the match amount!
I wish you and your family a holiday season filled with God's peace, hope, love and joy.