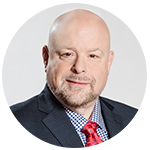 Pastor Stovall Weems & Paul Wilbur | An Encounter with Jesus, Part 2
April 29‒May 5, 2019
Jonathan welcomes back Pastor Stovall Weems & worship leader Paul Wilbur to continue their testimony of an encounter with Yeshua (Jesus) that supernaturally transformed Pastor Stovall. Hear the remarkable story of how the reverence of the Old Covenant, freedom of the New Covenant and Messiah's unconditional love converged in a single, miraculous moment for Pastor Stovall and forever changed him. Learn Paul Wilbur's pivotal role and how sharing the Jewish roots of his faith laid the foundation for this phenomenal experience. Discover the astounding revelations and visions that have changed Paul's life and how God wants to transform your life as well.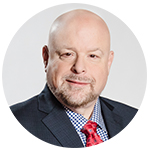 Paul Wilbur | The Power of Messianic Worship
May 6‒12, 2019
What makes Messianic worship different from any other kind? Rabbi Jonathan Bernis welcomes back Paul Wilbur, a pioneer in the Messianic Jewish praise and worship movement, for an in-depth look at how this worship style ties into what God is doing in Christian churches today. Hear how God revealed His heart to Paul, and discover why this style of worship is for all Believers, both Jewish and Gentile alike. Paul shares about the most significant project of his lifetime, his recent, incredible live recording in Jerusalem ‒ captured on CD and DVD – where he profoundly experienced God and the true heart of worship and praise. Paul Wilbur is a worship artist, songwriter, speaker and award-winning author.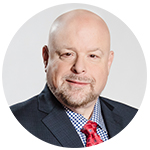 Grant Berry | Romans 911 – Time to Sound the Alarm
May 13‒19, 2019
Ephesians 2 tells us of the unification of God's children, so, why is there such a disconnection between Jewish and Gentile Believers? Jonathan Bernis welcomes Grant Berry to discuss the importance of "the reconnection" of Jewish and Gentile Believers that he believes will ultimately transform the Church. Discover the significance of understanding what has kept the two groups apart and what can bring us together. Israel is reawakening, and the heart of the Father is calling His children to Himself. Discover your calling in God's End-Time plan. There is a blessing God wants to pour out on you – learn what it is! Grant Berry is the author of "Romans 911: Time to Sound the Alarm" and the president and founder of Reconnecting Ministries.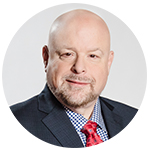 Jonathan Bernis and Ezra Benjamin | The Mezuzah, Part 1
May 20‒26, 2019
Join Jonathan and Ezra for a fascinating look at the mezuzah. Discover why it is not merely a decorative adornment for the doorposts of Jewish homes, but a deep declaration with eternal significance. You'll gain insight into the historical and cultural roots surrounding this Jewish tradition and see why the custom has endured throughout generations. You'll learn why the Scriptures contained in a mezuzah apply to you as well as practical ways you can incorporate its symbolism to honor God and claim blessing over your home and loved ones. Ezra Benjamin is the Vice President of Global Outreach at Jewish Voice.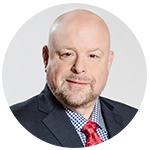 Jonathan Bernis and Ezra Benjamin | The Mezuzah, Part 2
May 27‒June 2, 2019
Jonathan and Ezra continue their discussion of spiritual lessons from the Scriptures contained within the mezuzah. You may be surprised to learn how the two Old Covenant passages inside each Mezuzah connect to the New Testament Scriptures and apply to your life today. Look deeper within the pages of the Torah and discover why the Jewish prayer, Shema Yisrael, is specially inscribed before it's placed inside the case of this precious and sacred symbol. Jonathan and Ezra address common questions about the mezuzah, such as its connection to Passover. You'll see how including this holy declaration to your home will bless you and your household.