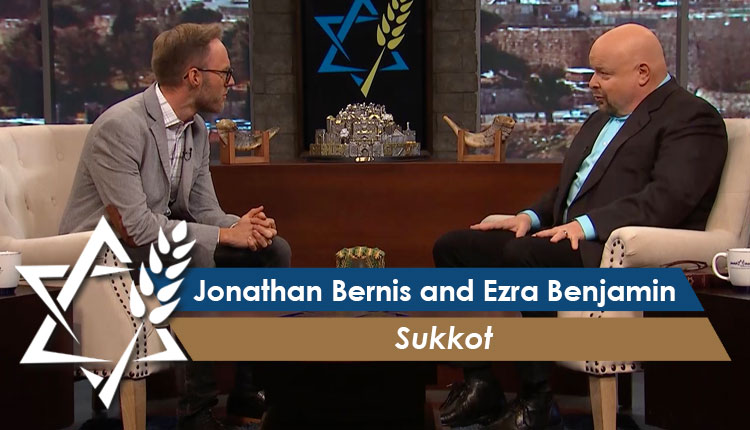 Jonathan Bernis and co-host Ezra Benjamin
Sukkot – Dwell with the Lord
September 28 – October 4
Sukkot, or the Feast of Tabernacles, includes an intriguing observance. Join Jonathan Bernis and Ezra Benjamin as they discuss the last of the Fall Feasts prescribed by God in Leviticus 23. Discover the... meaning behind this Feast and how it can encourage your faith. Jonathan and Ezra share personal memories of celebrating Sukkot and expound on its prophetic element yet to be fulfilled.
---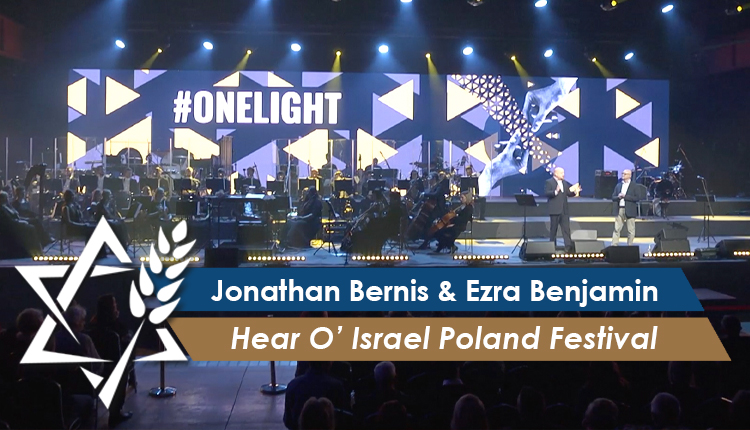 Jonathan Bernis and co-host Ezra Benjamin
Hear O' Israel Festival in Poland
October 5–11
Jewish Voice held an International Festival of Music in Poland, and the response was overwhelming! Join Jonathan Bernis and Ezra Benjamin for a glimpse at an Outreach event with a lasting impact in... Poland – a nation experiencing a new interest in all things Jewish. Hear behind-the-scenes stories from this enormous production highlighting Jewish history and culture while sharing the Gospel from a Jewish context. You'll come away encouraged that God is ever working in people and nations throughout the world to bring hearts to Himself.
---
Jonathan Bernis and co-host Ezra Benjamin
The Serpent in the Wilderness Unveiled
October 12–18
It's an unusual story from the Israelites' wilderness years: the plague of poisonous snakes and God's remedy to save the lives of those bitten. The significance of this story might surprise you. Join Rabbi... Jonathan Bernis and Ezra Benjamin for an insightful perspective on the serpent in the book of Numbers. Learn of God's faithfulness and protection with this riveting discussion reminding us that the Author of life has created a way to deliver and heal us.
---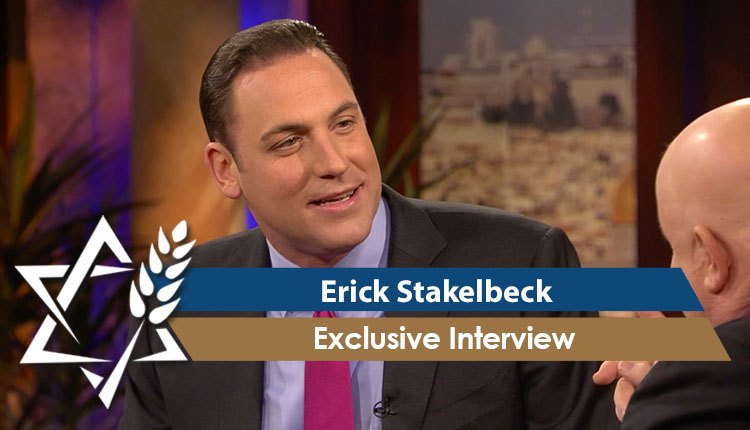 Erick Stakelbeck joins Jonathan Bernis
Exclusive Interview
October 19–25
Jonathan talks with one of the most prominent experts on the Middle East conflict: Erick Stakelbeck. Erick is an author, teacher and host of the Christians United for Israel program, "The Watchman." Hear... the remarkable ways God is working through the small but influential country of Israel during these unprecedented times. Discover how the events unfolding right now in the Middle East will affect everyone – no matter where they live – and how they relate to the Bible's prophecies. You'll hear how Israel is partnering with the U.S. during the global COVID-19 pandemic and learn examples of their ground-breaking medical research and innovation. You'll get an inside look at how the Israeli military has adapted to address both health and military concerns amid alarming, escalated security threats. And you'll hear an update on one of the biggest threats coming out of the Middle East today. Plus, Jonathan shares keys to calming stress and managing worry during these unpredictable times.
---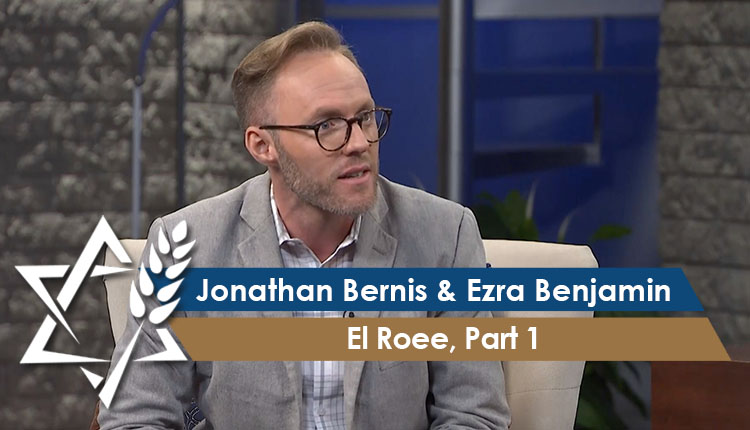 Jonathan Bernis and co-host Ezra Benjamin
Confessing the Hebrew Scriptures – El Roee, Part 1
October 26 – November 1
Do you ever feel unseen, unknown? Take heart; your God sees you. Join Jonathan and Ezra as they talk about one of the most encouraging names for God found in the Bible: El Roee – The God Who Sees Me.... The Scripture tells us that faith comes by hearing. Discover how much impact the Word of God can have on your life when you confess the Scriptures out loud.
---