Jewish Voice with Jonathan Bernis Television Show
Jonathan and Ezra sit down to discuss some of your favorite topics in the summer lineup of the "Jewish Voice with Jonathan Bernis" television show. In September, they'll prepare you to observe the Fall Feasts with maximum meaning and spiritual insight. Be sure to check for upcoming shows at www.jewishvoice.org/watch so you don't miss out.
A Jew and A Gentile Discuss Podcast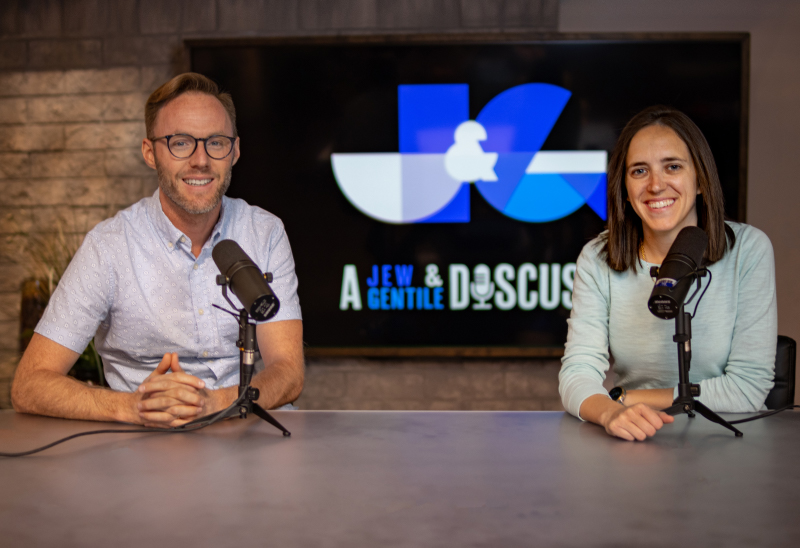 Join Ezra and Carly for an exciting array of discussions you won't want to miss. Find out where Believing Jews and Gentiles agree, the differences between them and maybe get answers to some of your most curious questions. It's going to be another great lineup of shows this summer and into the fall, so if you haven't already subscribed, go to www.ajewandagentilediscuss.org or wherever you get your podcasts. Don't miss an episode!