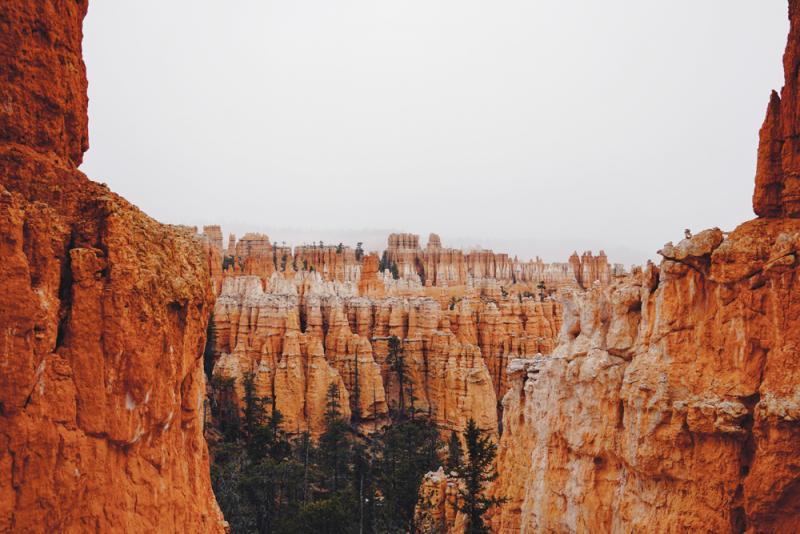 Since this issue of our magazine is on the topic of peace, it's no stretch at all to focus on one of the most familiar Hebrew terms on this subject – the word "Shalom."
Appearing in many Bible verses and used as a common greeting around the world, most everyone knows that Shalom, in its most basic usage, simply means "peace." But when you study Hebrew, you find out very quickly that this is a very rich language, and so, consequently, while you may understand some of the basic meaning of Shalom (such as hello and goodbye), truly comprehending this fascinating and important word goes much deeper.
For example, Jeremiah 13:19 says, "The towns of the South will be shut up, with no one to open them. All Judah is taken into exile – completely carried away into exile."
You'd probably think that a verse dealing with conflict and forced exile would be the last place you'd find the word, "shalom," but surprisingly, it's in there! The exile was total, complete. Not even one soul got out unscathed.
And that's where "Shalom" comes in. Its meaning in this verse is "complete" or "in total." How ironic that a word we automatically associate with peace can also be used in the context of war – exactly the opposite!
Let's look at another example of Shalom. In Psalm 38:3 (or 38:4 if you're using a Jewish Bible), we read, "There is no soundness in my flesh because of Your indignation; There is no health in my bones because of my sin."
Any idea which word in there is actually "Shalom" in the Hebrew? It's the word "health." So in this usage, "shalom" speaks of someone who is physically healthy. Just got a good report from the doctor? That means your condition is Shalom! In fact, in Genesis 43:27, Joseph is visited by his brothers (who don't recognize him at this point) and he asks them, "Is your Father well?" He actually just asked them, "Is Dad Shalom?"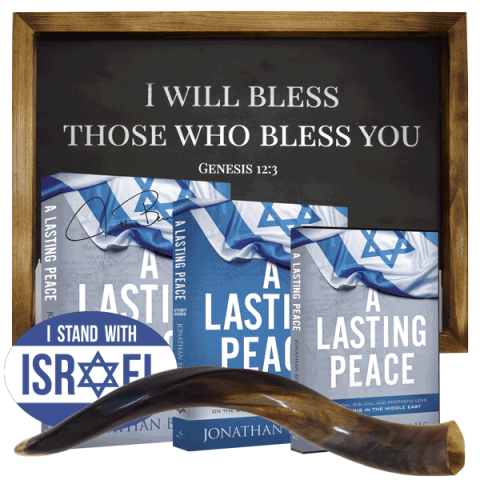 A Lasting Peace Personalized and Kudu Shofar Package (2079)
This package includes:
Small Kudu Horn Shofar
A Lasting Peace Signed and Personalized
Jerusalem Chalkboard Plaque
A Lasting Peace DVD
A Lasting Peace Study Guide
"I Stand with Israel" JVMI Car Magnet
Let's do just one more. And again, see if you can guess which word in this verse is "Shalom" in the Hebrew. We're going now to Psalm 41:9 in your English Bible, or verse 10 in a Jewish Bible. The verse says, "Even my own close friend, whom I trusted, who ate my bread, has lifted up his heel against me."
Any ideas? Aside from this being another situation where a word we typically identify with peace is found in a verse dealing with conflict, the word "Shalom" here refers to that "close" or "familiar" or "trustworthy" friend.
With this more complete understanding of Shalom (did you catch the pun?), we now can look at Psalm 122:6 with a new set of eyes. The Bible reminds us in that verse to pray for the peace of Jerusalem; that they who love her will prosper." I've often had folks ask me, "Exactly what does that mean?" When you pray for the peace of Jerusalem/Israel, what are you praying for?
Several things, really, since several different meanings of Shalom can – and do – apply here. Most certainly, you're praying for the absence of conflict and war. You're also praying that Israel would be "well," that she has not fallen to rampant sickness, illness and disease.
And what about her being in a place of Shalom, where she is "total" and "complete"? That's the best part of all because that definition of Shalom will come when the "Sar Shalom," Yeshua, our Prince of Peace, returns. And He is the only one who can bring true Shalom to Israel and to us all.