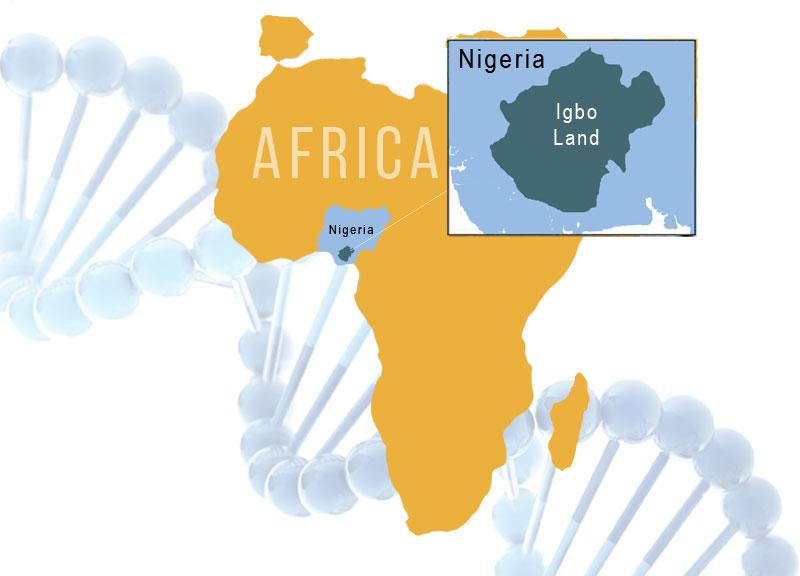 Last February, we went to a group of people in Nigeria who strongly identify with and believe themselves to be descended from the ancient Jewish people of Israel. We were hosted by an organization called the Redeemed Israel Community of Nigeria (RICON). We conducted DNA testing on 124 males identified by RICON (as representative of the Igbo community).
The DNA samples were sent to a trusted DNA lab in the United States. They were then compared to the worldwide data repository of Jewish samples amassed over the past 17 years. This repository includes the datasets of Dr. Michael Hammer, Ph.D. from the University of Arizona's Anthropology department, along with the sample collection of Dr. Doron Behar, M.D., Ph.D. from Israel. These two scholars are the authors of all the relevant scientific papers on the DNA analysis concerning the Jewish people published over the past 20 years.
After a careful comparison, the lab was not able to find any connection to the samples we collected. Jewish populations from around the world are found in 9 discrete subsets of humanity. These are in the following scientific groups: E1b, G, J1, J2, Q, R1a, R1b, Q and T. The entire sample set collected from the 124 Igbo males are from a different branch, commonly known as E1a, an African branch of the tree, like the E1b mentioned above. However, while the Jewish E1b group is from North Africa (Arab) populations, the samples from the Igbo tribe are from E1a, which is restricted to sub-Saharan African populations.
Our purpose for providing this DNA testing for RICON was to assist them in their pursuit of truth concerning their historical lineage and identity. They are a remarkable group of people, and, although the DNA test results did not support their claim to be descendants of the ancient people of Israel, we consider them our brothers and sisters through our common faith in the Messiah, Yeshua.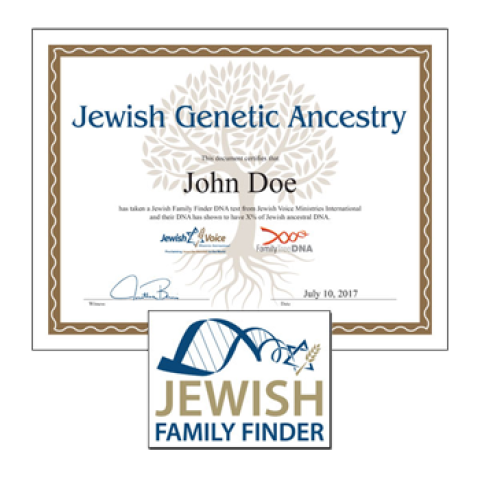 Jewish Family Finder DNA Kit
Do you wonder if you might be Jewish? Discover your ethnic and geographic origins with the Family Finder DNA Kit. Created by Family Tree DNA, this analysis can also provide breakthrough to obstacles in finding unknown relatives. Family Finder offers powerful interactive tools to help trace your lineage through time and determine family connections. Everyone has a story. What's yours? With the world's most comprehensive DNA matching database discover your roots, connect the dots, and unlock your family history. You will also receive a decorative certificate presenting a summary of your results. Full results will arrive by email. If you would like to receive a printed copy of your full results, a $25 processing fee from Family Tree DNA applies.