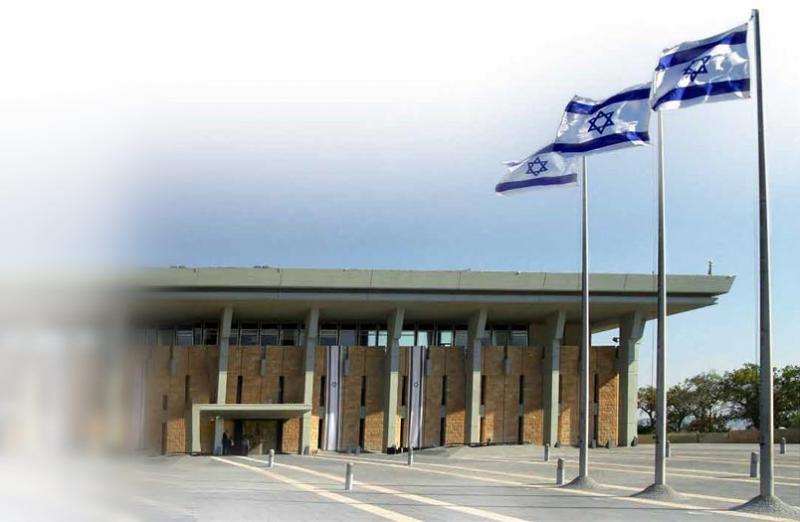 An unprecedented event in the history of the modern state of Israel occurred this past December. For the second time, Israeli leaders failed to create a viable government and sent Israelis back to the polls for a third round of elections. Why did this happen, and what are the implications? To answer these questions, let's take a minute to better understand the Israeli electoral process.
Israel has a parliamentary system, in which voters choose a party rather than a candidate. With more than 45 parties in Israel, representing various platforms and constituencies, it is unlikely that a single party would ever gain enough seats (61) to win a majority on its own. In fact, this has never occurred. Instead, the leader of the party with the most seats is given the task of negotiating with other parties to form a coalition. Since 2009, Benjamin Netanyahu's party, Likud, has held power, leading a coalition that has included ultra-Orthodox parties and several other right-wing parties. However, in November 2018, everything began to change. Avigdor Lieberman's party, Yisrael Beiteinu, abruptly pulled out of the coalition, triggering a series of events that led to early elections.
Fast forward to April 9, 2019. The two leading parties according to polls were Likud, led by Netanyahu, and a newly formed party, Blue and White, led by former IDF chief of staff, Benny Gantz, and politician, Yair Lapid. Netanyahu campaigned on keeping Israel secure from existential threats, while Gantz and Lapid ran an anticorruption campaign against Netanyahu, who has been charged with bribery, fraud and breach of trust. After a harsh campaign, the two parties tied, each winning 35 seats. Likud was tasked with forming a coalition since most of the other leading parties had already pledged their support to Netanyahu. However, after the allotted number of days, Likud was unsuccessful, and the Knesset dissolved itself, triggering a second election for the first time in history.
During the second round of elections on September 17, 2019, Blue and White won 33 seats while Likud won 32 seats. President Rivlin first encouraged the two parties to find common ground and form a unity government. However, a compromise could not be reached, and Rivlin tasked Netanyahu with forming a coalition. After he failed to secure a majority, Gantz attempted to form a coalition, but after two months, neither party could succeed. Many blamed Lieberman, known as the "Kingmaker," whose eight seats would have given either of the two parties enough to secure a majority.
On November 21, 2019, in a last-ditch effort to avoid a third election, Rivlin gave the Knesset 21 days to form a coalition. Essentially, Rivlin was offering the two leading parties one final chance to compromise. Under a proposed compromise, a rotation would occur with Netanyahu serving as Prime Minister for the first several months and then Gantz serving next. This almost came to fruition in the eleventh hour, but ultimately failed after final agreements could not be reached. At midnight on December 11, 2019, the Knesset voted once again to dissolve itself and set March 2, 2020, for the third round of elections. What happened, and why did the unity talks fail? There are several factors that contributed to this.
First, Netanyahu's corruption charges played a central role in the disagreement. Gantz had run his campaign on the promise that he would not allow Netanyahu to remain in power and was under pressure to keep his word. Although certain considerations regarding a possible rotation were discussed, Gantz was ultimately unwilling to share leadership with Netanyahu while Netanyahu was facing indictment.
Another point of contention involves the place of religion and religious parties in the government of Israel. Netanyahu previously led governments in which he gave the ultra-Orthodox and national religious parties prominent positions of power. He preconditioned his involvement in any future unity government on the premise that the religious parties must be included. However, Gantz campaigned on a secular agenda, which included such issues as civil marriage, the ultra-Orthodox draft, and transportation on Shabbat. Blue and White was, therefore, unwilling to sit in a government with religious parties.
Another key aspect of the discussions focused on the Jordan Valley, an area of land separating Jordan from the West Bank. During his campaign, Netanyahu pledged to annex the Jordan Valley. Gantz technically acquiesced during the discussions, but he continued to publicly oppose unilateral annexation, aligning with the IDF's security recommendations. Many believe that in any future peace agreement with the Palestinians, Israel must retain the Jordan Valley to achieve secure borders. However, a significant amount of the population, and likely some of Gantz's supporters, feel that it is critical to reach this understanding through a bilateral peace agreement rather than through a unilateral decision, which would increase tension with Palestinians.
Until each of these and other issues are further discussed and agreed upon, it will be a real challenge for a unity government between Likud and Blue and White to successfully form.
As of the publication of this magazine, the results of the March 2 election are not yet known. Regardless of the outcome, the unprecedented events described above have created a complicated political climate that will undoubtedly affect Israel for years to come.
Given this information, you might be wondering how you can best support Israel. I believe that our first response must be through prayer for the Lord's
choice to be elevated in this season. The prophet Daniel proclaimed, "Blessed be the Name of God forever and ever, for wisdom and might are His. He changes times and seasons. He removes kings and installs kings. He gives wisdom to the wise and knowledge to the discerning. He reveals deep and hidden things. He knows what lies in darkness and light dwells with Him" (Daniel 2:20-22, TLV).
Secondly, it is important to understand that our political decisions in the United States affect Israel. Not only does the United States offer significant military aid to Israel, but the U.S. also lends political support through intimate involvement in Israel's affairs.
Whoever is elected U.S. President in 2020 will play an instrumental role in shaping Israeli policy. Which candidate would be best for Israel? It is important to realize that each of the major candidates has voiced his or her firm desire to continue supporting and upholding the United States' special relationship with Israel. The major differences between the candidates boil down to their approaches toward Israeli-Palestinian relations.
We must be committed to praying that the Lord would install the right leader for the right time in the U.S. I invite you to come to prayer for the Lord's best candidate for the U.S. presidency in the upcoming 2020 elections.
We Need Divine Discernment in Voting for a Candidate Who Will Best Serve God's Plans and Purposes for Israel.
Finally, we must also remember that, ultimately, only the Lord can bring true peace to Israel. We look to Him to solve what humanity cannot solve on its own. We pray that God would heal the divisions within Israeli society and place Israeli and American leaders in authority who will be true instruments of peace.
"Pray for the peace of Jerusalem: 'May they prosper who love you. Peace be within your walls, Prosperity within your palaces.' For the sake of my brethren and companions, I will now say, 'Peace be within you.' Because of the house of the Lord our God I will seek your good" (Psalm 122:6-9 NKJV).