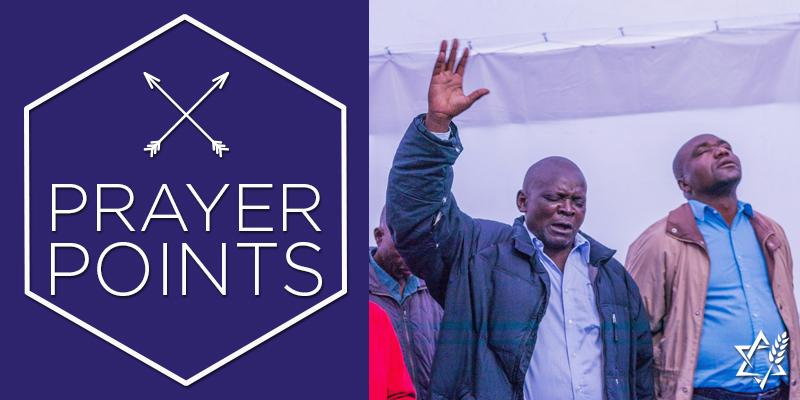 The many congregations we either help support or partner with are on our hearts at this time. Two members of our Congregation and Leadership Development team were scheduled to make congregational visits in Africa in May. As you might guess, their visits had to be canceled this year due to COVID-19.
We are in ongoing contact with these leaders and congregations and are also staying up to date as to how the coronavirus is impacting their nations and communities. We missed seeing them this spring and would have loved to be able to pray over them in person. Instead, will you join us in wholeheartedly praying for them from afar, asking the Lord to visit them powerfully by His Spirit?
Here is the latest as of this writing:
UPDATES:
Compared to many nations, Ethiopia and particularly Zimbabwe have relatively low numbers of cases and deaths related to COVID-19. However, there has been a sharp and continuing escalation in both countries since around May 25. There is grave concern about the spread of the virus throughout Africa
Ethiopia still limits public meetings and requires a mandatory two-week quarantine for international visitors. Zimbabwe has begun allowing meetings, including congregational gatherings, as long as they consist of fewer than 50 people
PRAISES:
The leadership teams for Messianic congregations in both countries continue adapting to the changing conditions in their nations as they care for their fellowships and others
We received a report from one area in Ethiopia noting that requests from Believers for immersion (being immersed in water as a testimony of faith in Jesus) have increased during this season
REQUESTS – Please pray for:
The Lord to restrain the spread of COVID-19 in Africa and enable the people and economies to gain health
Wisdom for leaders as congregations begin to meet in person again – that they would do so in ways that promote health and safety
Leaders and congregants to perpetually seek the Lord, so that the enemy would have no in-roads during this unsettling and somewhat idle season
The development of new leaders who understand the call to righteousness as they see current leaders model godly lives and healthy congregational government
Our Congregation and Leadership Development Team at Jewish Voice as we undergo some transitions requiring the Lord's guidance and provision
The many congregations we support – not only in Africa but also in Israel, Europe and the United States – to experience a season of maturing, spiritual encouragement and increased salvations
LET'S PRAY:
Lord, please strengthen our Prayer Partners as they lift up these nations, congregations and leaders in prayer.  Who knows but that You might use these very prayers to lift the head of a leader bowed under the weight of shepherding his congregation in a time such as this? May we who pray and those who lead be encouraged and not wearied by well-doing. May we know that You, as Lord of the harvest, will bring great fruit from faithfulness, in due time. In Yeshua's name, AMEN.