It's hard to imagine the fear and anguish of Israelis in the communities bordering Gaza when 2,000-some terrorists invaded Israel on October 7. The people in these communities took the brunt of the attack and suffered beyond comprehension, but as news spread about the invasion, Israelis throughout the country feared for their lives. Information came in bit by bit, and in a country about the size of New Jersey, no one felt safe. One of our ministry partners told us about their experience escaping harm that morning.
A harrowing Shabbat (Sabbath) day
Shabbat is a day of rest, and for 40 men, women and children from one fellowship around Jerusalem, October 7 was supposed to be part of a fun beachside weekend at a sports camp in a Caesarea kibbutz, a communal settlement or small village.
Living in Israel, he explained, they are accustomed to rockets coming from Gaza, so they weren't all that troubled when they first heard the news during breakfast. "Residents of the south know how to deal with this; unfortunately, it is a weekly routine," he said. But when he heard the extraordinary number of rockets that Hamas was launching, he grew worried, and the group "started moving." After only a few minutes, they learned Hamas had also invaded by ground, and active terrorists were inside Israel. That's when the inner panic set in.
They had no idea how many terrorists had infiltrated Israel, who their targets were or where they were headed. On top of that, as is often the case in emergencies, they were hearing conflicting news about the events.
Defenseless
As the group assessed their situation, they realized that though four of their men typically carry weapons with them, each one had left his firearm at home for what was supposed to be a relaxing weekend away. The group was defenseless.
"By motorcycle," they calculated, "the terrorists could reach us in less than an hour if the army and police could not stop their advance." The group needed to act immediately if they were going to have a chance of getting everyone home. With little to go on, a ministry leader "defined a simple and quick plan to get all 40 people safely to their homes and families, where they have bomb shelters and could be better protected."
"By the grace of God," he said, "one of our students, who works for the Red Cross, received news that the road would be [clear] in the next hour for us to return towards Jerusalem" as Israel began a counter-offensive, "giving us time to get home."
Before they left, they heard another frightening piece of information: Hamas terrorists had stolen police and military vehicles and were wearing Israeli military uniforms. Would the caravan of innocent civilians encounter terrorists along their route home? Terrorists pretending to be Israeli authorities, asking them to pull over? How would they know? Were they driving into an ambush?
A complex situation
"I asked the cars to follow me, and we had two complex situations on the way back: possible bombing coming from Gaza, which we followed on the radio to find out if it was heading our way or not, and the second situation would be a confrontation with terrorists on the way."
The group faced many uncertainties, but they knew two things: they wanted to get home, and they "couldn't stop along the way," our partner said.
We can only imagine the overwhelming fear and intensity of their drive back to Jerusalem that awful morning. But, "by the grace of God," he said, "we managed to get home, and everyone was safe."
Israel is a small country. At the time of this writing, over 1,400 people have been brutally murdered. More than 5,400 have been injured, 224 are being held captive in Gaza, and some 200,000 are displaced from their homes. There can hardly be a person in Israel not connected to someone directly represented by these statistics. As we see with these ministry partners, many had nerve-wracking journeys to safety on that horrible day. And the whole country is grief-stricken.
You can help
Jewish Voice is partnered with more than 85 ministries right in Israel. Their daily work to serve the people of their communities is needed now more than ever. While they grieve and try to stay safe themselves, they are ministering to the hurting people in their own neighborhoods. They are aid organizations, education-based ministries and Messianic congregations.
We've set up a special fund to help Israelis in the ongoing aftermath of the October 7 attack on Israel. 100% of your gift will go directly to serving hurting Israelis.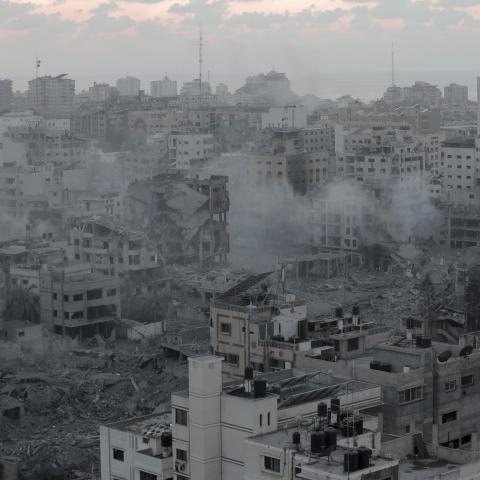 Help Israel Today
We've set up a special fund to help Israelis in the ongoing aftermath of the October 7 attack on Israel. 100% of your gift will go directly to serving hurting Israelis.
Extraordinary and intensified needs
These ministries serve the people of their communities with food, clothing, housing and other essentials. Some help people break the bonds of addiction. Some help women keep their babies rather than abort them. Some minister to new immigrants, assist with employment or legal issues, disciple the next generation of young Messianic leaders, care for the forgotten elderly, bring comfort and aid to Holocaust survivors, and minister to soldiers in the IDF – needs that are intensified during this time of tragedy. And they are stepping up to meet the extraordinary needs of this crisis in small and large-scale ways.
All of our Israeli ministry partners do their work for the sake of showing the love of Yeshua (Jesus) and building relationships that can lead to sharing the Good News of the Messiah – a gift that changes lives not just now but for eternity.
Through your gift to this special fund, you will not only bring comfort, strength and healing to Israelis, but you'll share the eternal hope of the Gospel with them at a time when they need it most.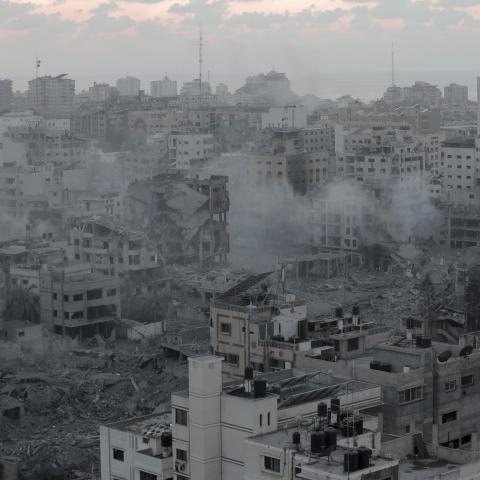 Help Israel Today
We've set up a special fund to help Israelis in the ongoing aftermath of the October 7 attack on Israel. 100% of your gift will go directly to serving hurting Israelis.