Israel is at war.
The world became a different place after 9/11 and again after COVID-19. Now — Israel is at war, and the world is in tumult. And there is no going back to how we were before.
What remains the same, WHO remains the same, is the Lord. So, we set our hearts and focus on Him, and to Him, we direct our prayers.
Over the past month, there has been a multitude of things to pray for, and it remains true. Even so, we have all likely felt at a loss for words at times.
At Jewish Voice Ministries, we have a stockpile of spiritual weapons of the Word and prayer for times like these — prayer resources we have developed that resonate with the faithfulness and power of God. Verses and prayers to lift to the Lord on behalf of Israel, the Jewish people and all that is going on in the world.
Please take advantage of these resources as you pray. Even when I am in intercession for a need so deep that I don't know if I can bear it, my spirit is lifted, and my prayers are strengthened when I pray by His Spirit and by His truth — praying not just the need, but the glorious promises of our good and powerful God. May this be true for you as well.
Your prayers matter. You matter — to us and to the Lord. Allow these Scripture prayer resources to bring faith and fire to your spirit as you pray, knowing that the God who loves you, also loves His people and their neighbors and hears your cries.
Let's pray!
Lord, regardless of how we feel at any moment, we are in this together, with one another, and most importantly, with You. Thank You for the constant supply of hope, encouragement, comfort and strength of Your indwelling Spirit in times like these. Thank You for giving us great and powerful promises to stand on as we intercede and declare Your Word in prayer over Israel, the Jewish people, and the world. Even when we don't know what to do or how to pray, our hope is in You. In Jesus' name, Amen.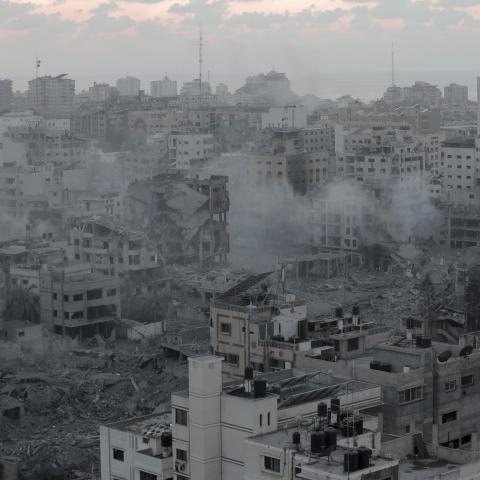 Help Israel Today
We've set up a special fund to help Israelis in the ongoing aftermath of the October 7 attack on Israel. 100% of your gift will go directly to serving hurting Israelis.