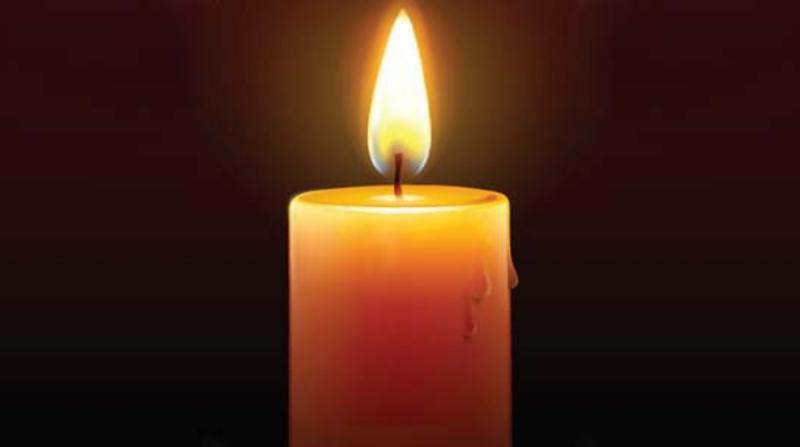 I'm writing to you because as we enter this season of miracles, with Chanukah quickly approaching, I'm hoping you'll partner with us to provide the opportunity for more miracles at our Outreaches in Africa. Because of the coronavirus restrictions on public gatherings in the countries where we serve, we have been finding creative ways to serve the Jewish people in need in these areas.
I have a story to share with you about one of these miracles, but first let me tell you about Chanukah.
This festive holiday will be celebrated by Jewish people around the world from December 10-18 this year.
It's an opportunity to remember the story of how God miraculously made a single day's supply of lamp oil last for eight days, so the Temple in Jerusalem could be rededicated.
But that's only part of the miracle. Just before the miraculous multiplication of the oil, God had preserved His people from complete destruction. Israel was under the control of Antiochus IV who ruthlessly persecuted the Jewish people. They were forced to worship idols … or give up their lives.
And in this time of darkness, when all hope seemed to be lost, a light burned brightly. Much like the Chanukah candles. A group of Jewish survivors banded together and fought back against the oppression, overcoming impossible odds.
In truth, without God's deliverance through their efforts, there might not even be a Christmas to celebrate today.
So when we light the Chanukah candles, we're reminded of the miraculous power of our Almighty God. But we're also reminded of the role we can play — following in the footsteps of the Messiah — of being a light to the world!
That's why remembering and celebrating Chanukah builds our faith and hope — knowing He can again spark miracles in our lives!
We have witnessed miracles many times during our Medical Outreaches in Africa and we look forward to sharing more with you soon about our next Outreach events. After having to postpone Outreach events this year because of the coronavirus pandemic, it's more important than ever to get back to meeting the urgent needs of God's Chosen People in Ethiopia and Zimbabwe.
The needs are even greater. More men, women and children need the medical, dental and eye care you can help provide through your support. And I anticipate a greater openness to the Gospel because of the difficulties caused by the pandemic.
When you give today, a special Year-End Matching Challenge will DOUBLE your gift — up to the $47,500 match amount.
So not only will you help provide the opportunity for Jewish people and their neighbors to receive much-needed physical care and hear about the love of Jesus, any amount you can give will be doubled by the Matching Challenge — up to the match amount.
And you'll also help set the stage for God to work miracles like we've seen before during our Medical Outreaches.
Which brings me to the story I want to share.
On the last day of a Medical Outreach in Zimbabwe, a boy of about 16 poked his head into our prayer tent.
Simba* had suffered from life-long ear infections. Our medical team treated him, but he had already lost much of his hearing and they feared his hearing loss would be permanent.
We asked Simba if we could pray for him — an offer he gladly accepted.
A couple of our team members began to pray. And then more of our team gathered around, adding their prayers, including a man who translated our prayers into the local language so Simba could understand every word!
At first, Simba could hear only sounds made very close to his ears. But as we continued praying, his hearing began to noticeably improve — he was able to hear sounds from farther and farther away.
By the time we had finished praying, Simba was able to hear his name spoken from the farthest end of the tent!
A smile lit up Simba's face! He was so happy. Everyone was overjoyed at this miraculous healing!
That's the kind of life-changing difference you help make possible through your support. Your gift today will help fund our next Outreach so we can be there to help more people in need like Simba — whether through meeting physical or spiritual needs.
And the Year-End Matching Challenge means whatever you give before December 31, 2020, will DOUBLE — up to the match amount.
It would be one thing if the kind of healing Simba experienced were a solitary incident. But through our many outreach efforts and by the Lord's grace, Jewish Voice workers see miracles of this kind happen over and over again.
Healed bodies. Healed minds. And healed souls, as people — sometimes whole families -- come to experience the love and salvation of Jesus. In fact, on the last day of our Outreach in Ethiopia, an entire busload of Jewish people gave their lives to our Messiah, Jesus! Another miracle!
Just as God miraculously saved His people from their enemies nearly 2,200 years ago during the incredible events that inspire our upcoming Chanukah observance, He continues to work miracles today. Men, women and children are healed and saved from their sin through faith in Jesus.
When we faithfully go and share His great love with people in need, we get to be a part of these miracles! And through your partnership -- faithful giving and praying — you are a part of these miracles! What a blessing when we say yes to being a part of the work God is doing.
We believe God has so much more He wants to accomplish through you and through our Outreaches to Jewish communities -- including more miracles. Please partner with us again today.
Your generous gift of any amount will double -- up to the Matching Challenge amount.
If you're able to give, we'd like to send you our 2021 Jewish Voice Wall Calendar.
It's filled with beautiful color photographs from around the world and an overview of the work you make possible through your giving.
You'll also find inspiring Scripture verses throughout. Each month shows U.S., Canada, U.K., Israel and biblical holidays. It also marks the Hebrew months and years. And there are additional pages that explain the Jewish observances.
This calendar will look great in your home or make a nice gift for a loved one.
And remember, because of the generosity of a special group of supporters, all gifts given up to $47,500 will be doubled to meet critical physical and spiritual needs at our upcoming Outreaches in Africa. Thank you.