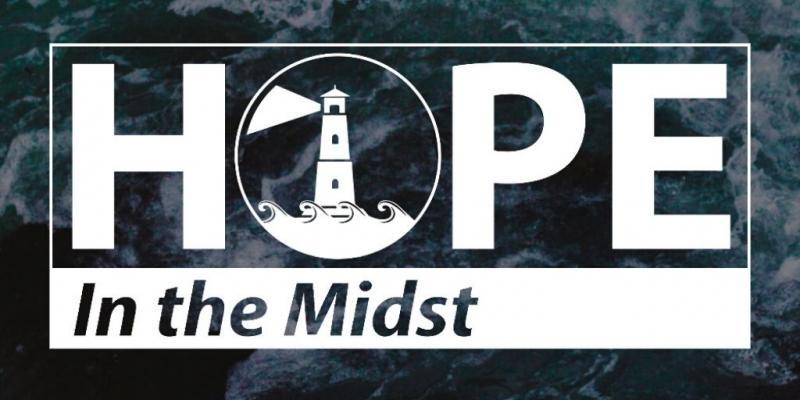 For the past nine weeks, as the coronavirus upended the world with fear, stay-at-home mandates, financial loss and isolation, we've turned to Scripture for the hope we each need to endure rough times. The world is opening back up at last after the global pandemic. People are emerging to resume life, perhaps somewhat timidly, and wondering how we will fare as things work their way back to "normal" – whatever that will look like now. We still need God's hope – every day.
Some common themes ran through these nine weekly devotional series, all written by different Jewish Voice staff members. Through these varied voices, God encouraged us to find hope amid trials by:
Giving thanks, being grateful, and searching for joy
Remembering our great salvation and the sacrifice of Yeshua (Jesus) for us
Praising and worshiping God
Fixing our eyes on Jesus and dwelling on the good
Looking to the ultimate fulfillment of our hope – the great future that awaits us in heaven
Lifting our eyes off ourselves and reaching out to serve others – by praying for others, extending grace and searching for ways to encourage and bless others.
All of these bring hope and joy into our experience. They lift our spirits and refocus our hearts on the good that is all around us, even in the midst of suffering, hardship or tedious waiting.
We learned a lot over the last nine weeks as each author presented devotions from different books of the Bible. Here's a brief review of some of the strength-giving, hope-inducing truths brought to light.
Hope from the book of Jeremiah
From Jeremiah, we saw that even when everything seems dark, asleep or dead, God is attentive and ready to accomplish His promises. We learned that we can cling to God's unchanging character even amid drastically changed circumstances. We found hope in the reassurance that God can and will visit us in our personal "prisons," be they our homes, anxieties, loss or our awareness that we've been living far from Him.
Hope from the book of Exodus
Through Exodus, we learned that we can rest in the fact that even when we feel lost, God knows the way, and He offers guidance through difficult times. We take hope that, though we are susceptible to placing our hope in false things, God is faithful and continues to reveal Himself as worthy of our trust and hope. We saw that living with an intentional awareness of His presence brings us joy, hope and peace.
Hope from the book of Revelation
We found Revelation filled with hope for both our heavenly future and today. We saw that we need not fear because Jesus is our hope and encouragement, and He has already overcome. We overcome by His finished work on our behalf and proclaiming what He's done in our lives. We experience victory and lifted spirits when we worship God and hope when we fix our eyes on the fullness of Heaven awaiting us.
Hope frOm the book of James
James invited us to see trials and hardships as opportunities to grow closer to God. We were reminded that wisdom is ours for the asking and that patiently enduring trials produces blessing. We saw how a time like this can show us what is essential and to let those things push aside the non-essentials of life. We were encouraged to look for joy.
Hope from the book of Philippians
From Philippians, we learned that abiding in Messiah empowers us to experience the life-giving fruits of His Spirit in all situations. We saw that no circumstance can remove us from God's love and, in clinging to it, it is powerful enough to sustain us amid suffering. We find peace and joy in casting our concerns on God and dwelling on His good gifts, and we can rejoice that God uses even the most difficult times to advance His Good News.
Hope from the book of Isaiah
Looking at the book of Isaiah, we see that though God's timetable for resolving our trials may be different than ours, He is trustworthy. God promises to provide for us, guide and strengthen us. He uses the fires of purification to remove worthless things from our lives to make room for the good He wants to bring. God invites us to rest in Him, recognizing that our deepest needs can only be satisfied in Him.
Hope from the book of Romans
Romans teaches us that God is a God of hope, able to fill us with all joy and peace as we believe and trust Him. Through Romans, we saw that God's hope sustains our faith by grace and despite our circumstances. We discovered that we can choose hope over despair because we serve a promise-keeping God. We learned that hope is even stronger when it is braided together with joy, patience and prayer.
Hope from the book of Ephesians
Ephesians reveals that God's deep love for us is the same amid difficulty as it is during ease. We see that His will is for us to rejoice, pray and give thanks. We were encouraged to clothe ourselves now with the Word and His spiritual armor in preparation for when unsuspected battles for our peace or focus come. We see that our worth is grounded in Jesus, who is the awesome, powerful ruler of all things.
Hope from the books of Ezra and Nehemiah
These books show that God has hope for us today, the near future and eternity. The strength of our hope rests in God's faithfulness, and even in seasons of waiting, we can live with expectant hope for the good future He is even now working to produce. We were reminded that opposition will come, but as we build our lives on God, seek His Word and use the tools He's given us, we rest on an unshakeable Rock.
Taking hope with us every day
These truths are not just for times of world crisis. They will help us get through personal crises, both major and minor. The hope we discovered over these past weeks is hope that we can – and need to – carry with us into each day. The Scripture is full of God's hope, joy and peace. Stay in it. Go to it often, searching for Him and His goodness. As you do, you will discover deeper layers of His trustworthiness, His love and His power to see you through all things with joy. May you carry His unshakeable hope with you each and every day.